My little Jake is now 9 Years Old. Too crazy!!!! We love our little Jake, he is the funnest kid to have around. He still loves sports; football, basketball, soccer etc.. His favorite thing to do right now is watch movies with his Dad. Scott's loving it as just as much as he's been showing him all the super hero movies and the classics movies and the funny movies. Nacho Libre and Napoleon Dynamite have been some of Jake's favorites. I love the talks Jake and I have, before bed, we talk about everything and anything. I love all of his questions he has about life, the gospel and so many other things. He's a great big brother to Court and Cru. He's always willing to help me whenever I ask. He's an amazing kid. We love you Jake!!! Happy Birthday!!
The Saturday before Jake's Birthday we had his friends party. We took Jake and 6 of his friends to Get Air which is a trampoline park. They had soooo much fun. After we went back to our house for cake and ice cream.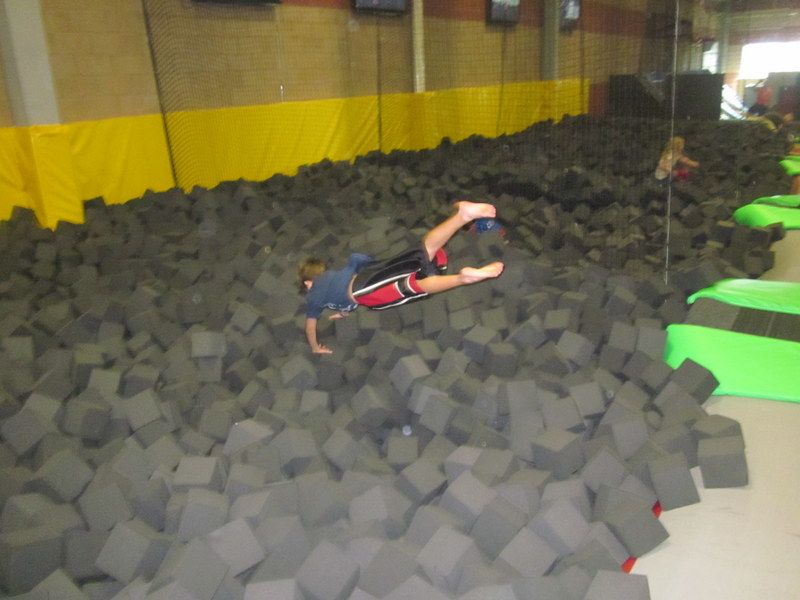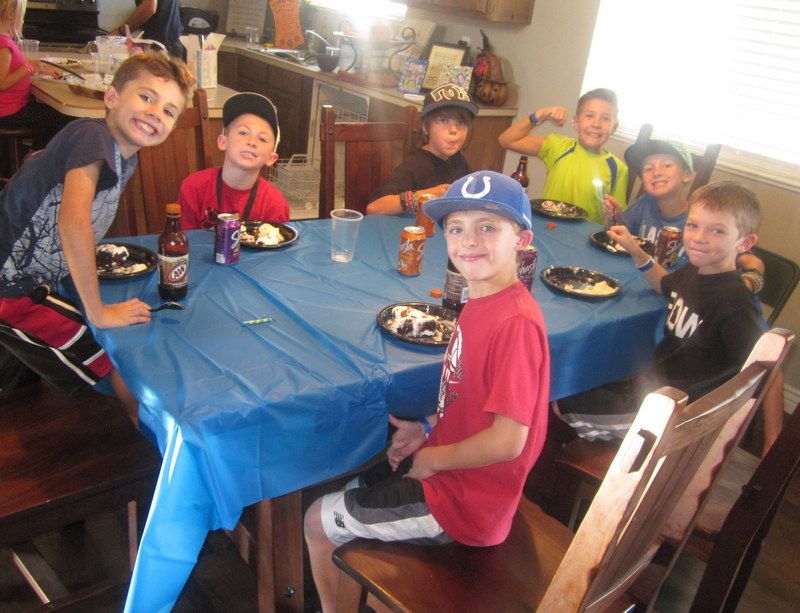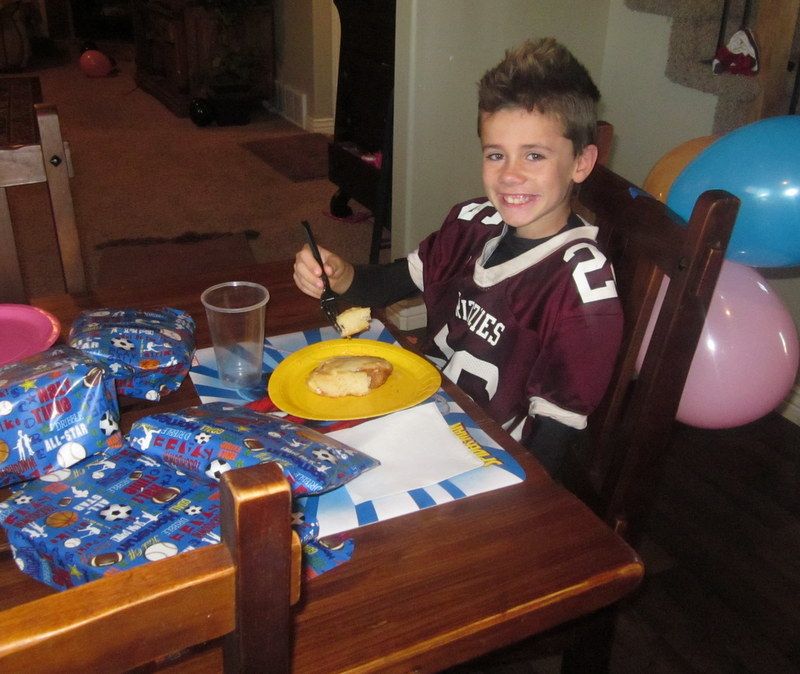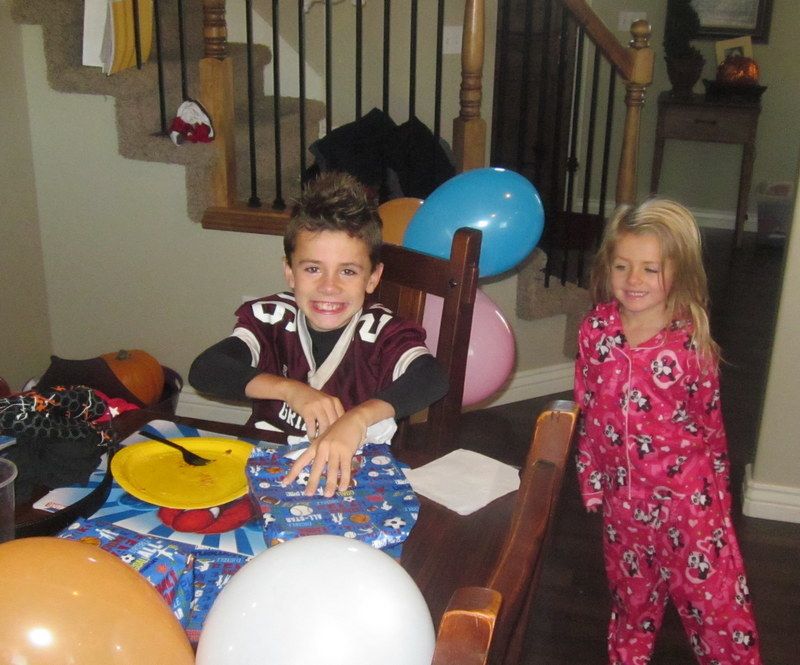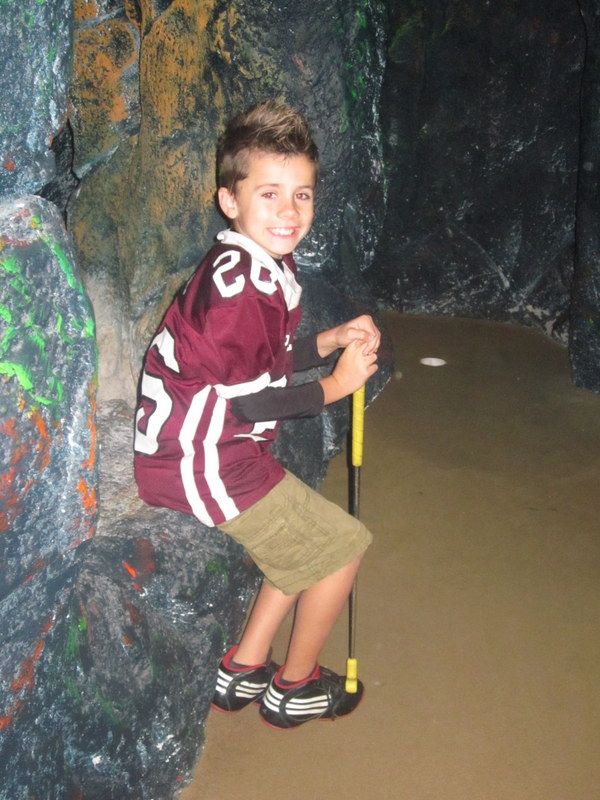 Jake and Courtney's family Birthday Party!!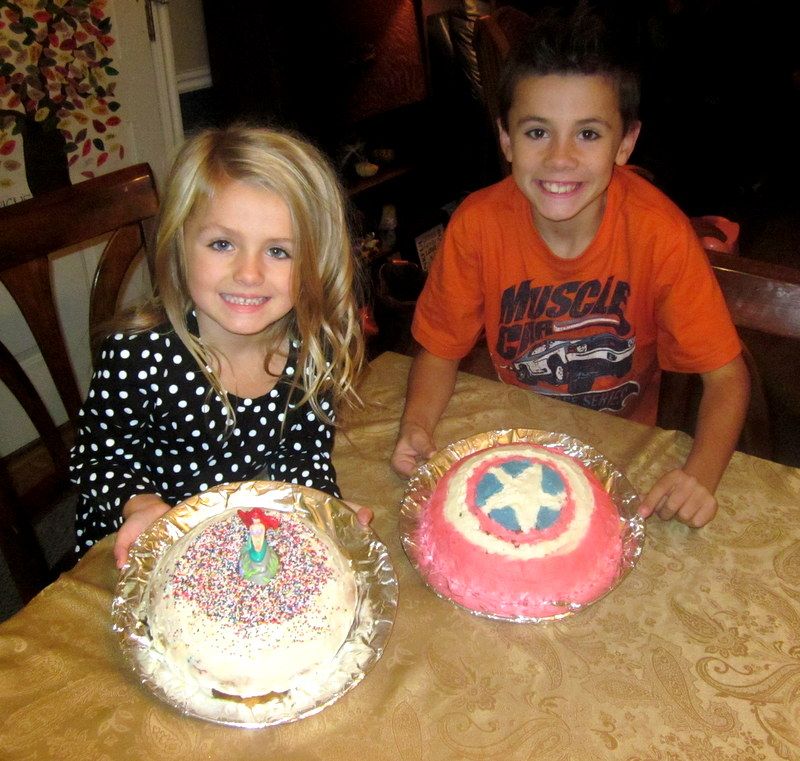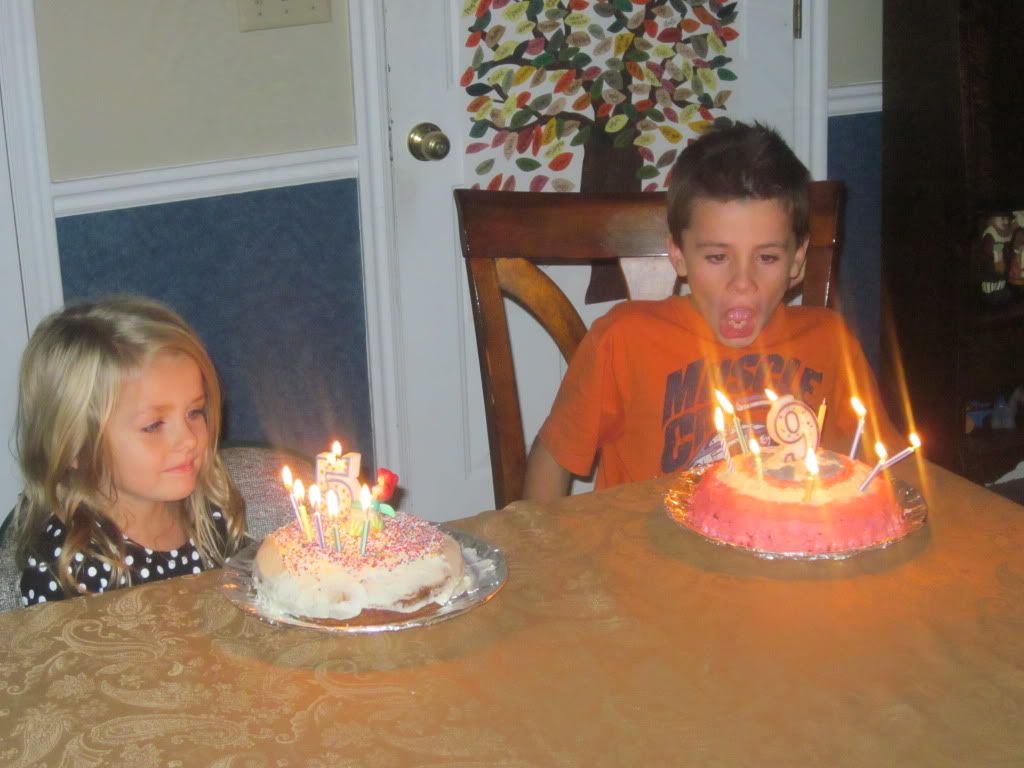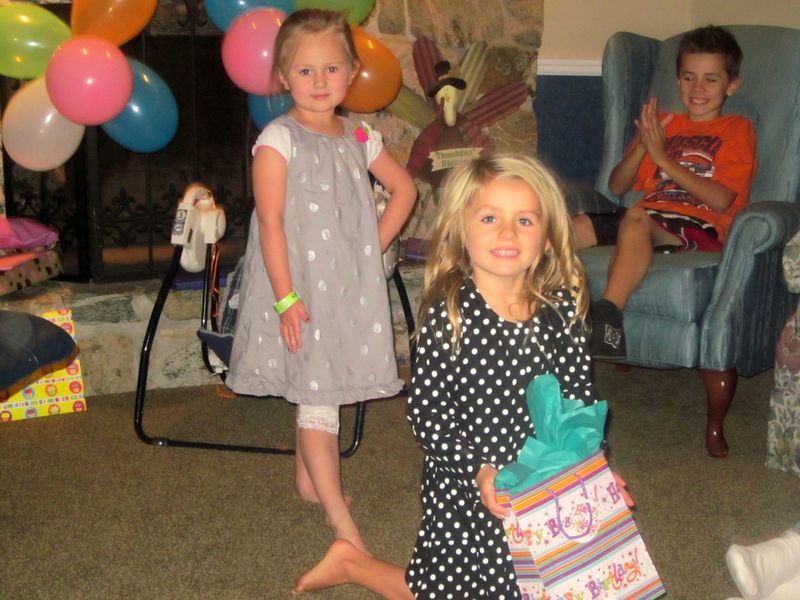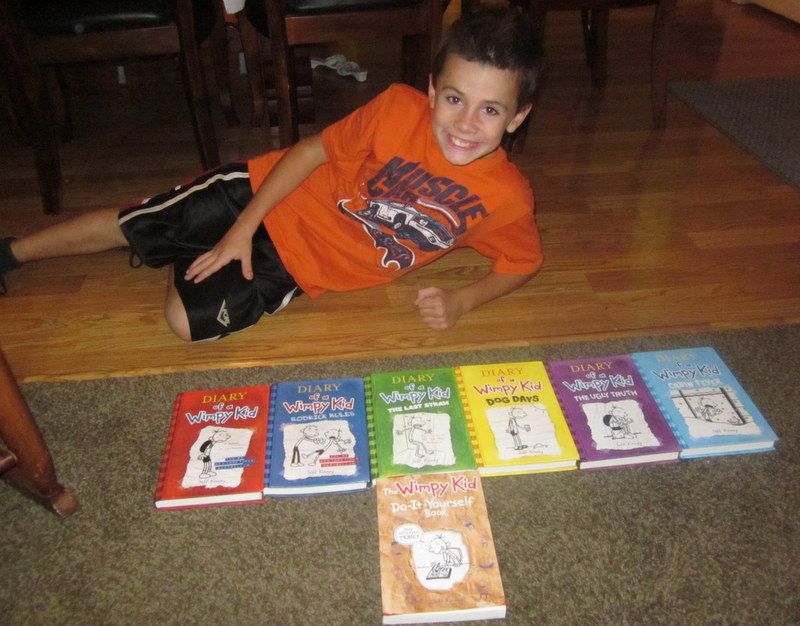 The only thing Jake wanted for his Birthday was the entire set of Diary of a Wimpy Kid. These were all from my Mom and Dad. He was soooo excited

!!!